"Protocoles on players reporting match-fixing concerns" and "Report on PROtect Integrity Plus: roll out of the Red Button App to new sports and new countries" published at the end of last year were final outputs of the PROtect Integrity Plus Erasmus+ project.
The Protocole follows on the document first drafted in 2014, which aims to give guidance and share best practices related to dealing with the issue of reporting of match-fixing concerns. The document has been updated over the course of 2 years of the project, following discussions and consultations with the staff and partner player associations, as well as external stakeholders during the Dissemination Conference in Athens.
The academic report, prepared by David Forrest and Babatunde Buraimo from the University of Liverpool, followed a research including the literature review, consultations, interviews with National Platforms and other stakeholders as well as player focus group and player questionnaires. The report provides an important evaluation, suggestions and conclusions that will allow the player associations to further improve their work when it comes to the fight against match-fixing.
PROtect Integrity Plus Erasmus+ project, co-financed by the Erasmus+ programme and private betting operators EGBA, RGA and IBIA, allowed the Red Button App (initially developed by JPY and FIFPro) to be implemented in 5 new sports (handball, volleyball, futsal, rugby, basketball) and 7 different countries (UK, France, Spain, Ireland, Italy, Denmark, Greece).
For Paulina Tomczyk, the Project Manager and the General Secretary of EU Athletes: "We are are very proud of this innovative project that allowed us to further advance the fight against match-fixing. It demonstrates a crucial role that the player unions have in the process and we were very happy with the tremendous work done by our national player unions as well as the cooperation with FIFPro. A focus on cooperation with all relevant stakeholders has also been a major part of this initiative and we are looking forward work further on this area".
To consult the documents:
REPORTING-PROTOCOLE-FINAL-31.12.2019
REPORT ON PROTECT INTEGRITY PLUS (FINAL) 19.12.19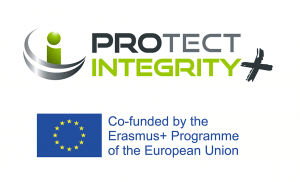 Please follow and like us: