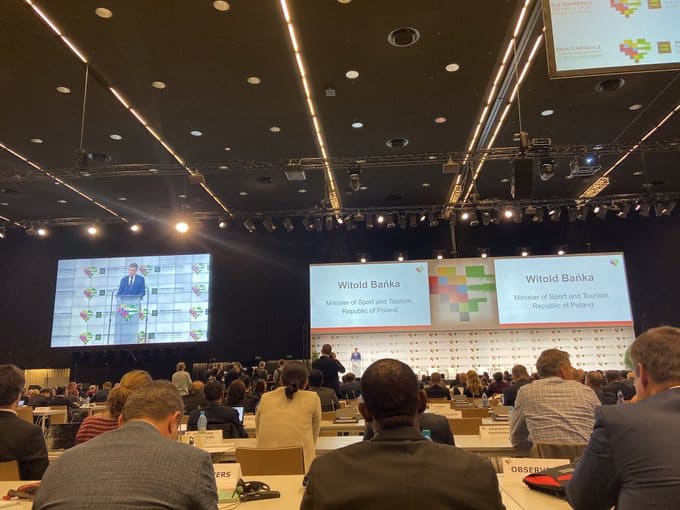 The event took part in Katowice, Poland on 5-7th of November and gathered around 1500 participants. The Conference and the accompanying meetings of WADA Executive Committee and the Foundation Board were an opportunity to approve the new International Standards as well as the 2021 World Anti Doping Code. Regarding the substantial changes, EU Athletes is pleased to see a new article 10.2.4 on Substance of Abuse, which is a step in the right direction regarding the health and welfare of players, an approach that player unions have been advocating for many years.
The new WADA President Witold Banka and vice-President Yang Yang were also officially appointed in Katowice to start their work in the new respective roles next year. Both Mr Bank and Ms Yang participated in the informal meeting with athlete representatives, including EU Athletes and World Players Association.
For Paulina Tomczyk, EU Athletes General Secretary: 'We appreciate this approach and count for further dialogue as more work is needed in order to make sure that the anti-doping system is fair, proportionate and respects the rights of players. Athletes need to be able to take part in creation of the rules that affect them and importantly, to be represented by the people of their own chosing in that process.'
For further information, EU Athletes' members common position on anti-doping can be found here.