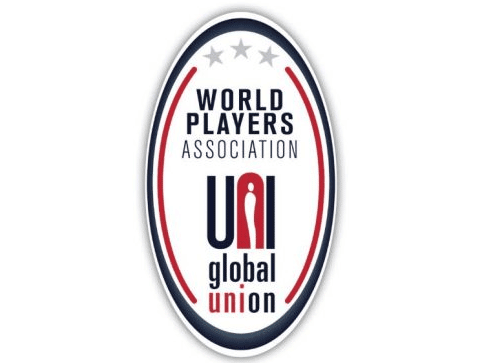 (Kazan, Russia) The World Players Association today commended UNESCO for highlighting the essential need to safeguard player rights as a cornerstone of any effective approach to protecting the integrity of sport. Further, World Players called upon global sport to adopt a binding policy to embed the human rights of players.
"Integrity in sport as end can only be arrived at through means which themselves are underpinned by integrity," World Players Association Executive Director Brendan Schwab told the expert forum on protecting the integrity of sport at the Sixth International Conference of Ministers and Senior Officials Responsible for Physical Education and Sport (MINEPS VI).
"And respect for the internationally recognised human rights of the players, workers, spectators and other groups involved in sport is essential if any effort to protect the integrity of sport is to be legitimate and effective."
To that effect the World Players Association released a new policy today which seeks to ensure that the fundamental rights of players are protected, respected and guaranteed. The World Player Rights Policy articulates the urgent need for international sporting organisations (ISOs) and other relevant sport stakeholders to adopt a player rights policy and spells out the necessary commitments and obligations which any such policy must contain.
"Professional players are subject to extraordinary and complex regulations which deliberately fall outside the scope of national labour law. In the absence of a legal framework to protect them players are left alone in dealing with the considerable risks of their sporting careers. Therefore, sport must commit to put in place reliable and trustworthy processes which protect and uphold the rights of its fundamental stakeholders", said Schwab.
The player rights commitments laid out in the World Player Rights Policy are built around sport's implementation of the United Nations Guiding Principles on Business and Human Rights (UNGPs). The UNGPs are a global standard designed to assist business enterprises to avoid adverse impacts on the rights of others and to address such impacts if they occur. They rest on the three-pillar "Protect, Respect and Remedy" framework which requires the adoption of a human rights policy, ongoing due diligence, access to an effective remedy, and transparent reporting.
The commitments and obligations of the World Player Rights Policy provide a similar framework for ISOs enabling them to protect the human rights of the players and to honour core ILO conventions. The failure to respect the fundamental labour rights of players is among a number of risks the new policy identifies as salient which also include the denial to freely access and enjoy sport with equal opportunity. Other identified risks are trafficking, unsafe working conditions, and insufficient data protection.
"Professor John Ruggie's 2016 report on FIFA convincingly demonstrated how ISOs in their dual role as competition organisers and regulatory bodies should apply the UNGPs to all of their dealing", added Schwab. "With its recently published Human Rights Policy FIFA has made important progress towards meeting the requirements of the World Player Rights Policy and can make further strides provided its engagement with FIFPro continues to expand."
The World Players Association is committed to engage with all stakeholders who control sport – ISOs, national sporting organisations, leagues, employers, business and government – to bring the World Player Rights Policy to life and to work in partnership with them to ensure an international sporting environment that is well governed and committed to guaranteeing the fundamental rights of everyone involved in sport, including the players.