EU Athletes is happy to announce that PROtect Integrity Online project is close to the start, scheduled for early February 2023. PROtect Integrity Online project is an Erasmus+ project co-funded by the European Union. It will focus on researching, developing, implementing and evaluating the best ways to deliver integrity education, particularly related to fighting match-fixing and corruption in sport.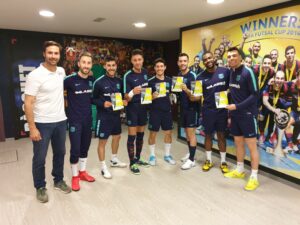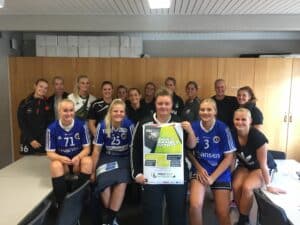 The project consortium is composed of 10 members, including 8 player associations representing 5 major team sports:
AJSF (men's futsal, Spain)
AJFSF (women's futsal, Spain)
RPI (rugby union, Ireland)
HSF (handball, Denmark)
GIBA (basketball, Italy)
AIP (volleyball, Italy)
SNB (basketball, France)
AJPH (handball, France)
EU Athletes acts as the coordinator of the project, and the University of Rennes 2 is the research institution.
PROtect Integrity Online is a continuation of more than a decade of EU Athletes' work relating to match fixing and sports betting integrity, including two Erasmus+ projects: PROtect Integrity and PROtect Integrity Plus.
The first phase will consist of research tasks and will be concluded with a report on mapping and recommendations for education. Based on these recommendations and the partners' output, online educational materials will be created during the second phase. The third phase will cover the implementation of the education via team visits complemented by online materials and social media. Finally, education will be evaluated and good practices will be put together into the Best Practice Booklet. Overall, the match-fixing education will be delivered by player associations to at least 5,800 athletes in Europe, through the blended face-to-face and online approach.
On February 9th, 2023, the project team will meet in Paris for an official kick-off meeting.