EU Athletes held its annual General Assembly in Lisbon, Portugal on 4-6th of June 2018, with over 25 member player unions and athlete associations represented. This was the first Assembly after the changes in EU Athletes leadership, with Brendon Batson as President and Paulina Tomczyk as General Secretary.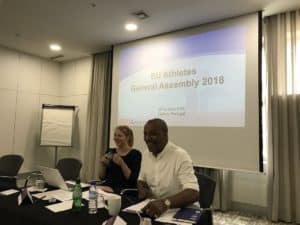 This year's Assembly focused on mental health and gender equality – two areas where the player unions play the leading role and have been behind initiatives, campaigns and every-day work that improve the situation of athletes significantly. Further part of the meeting included revision of the Common Position Paper, future Erasmus+ projects and update latest activities, including the importance of ISU case for athletes around Europe.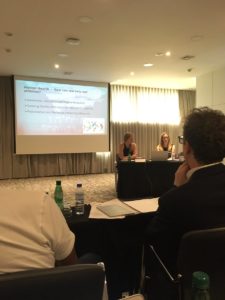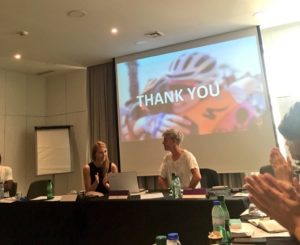 Following the elections, Alessandro Marzoli (GIBA) has been reelected for another term as Executive Board member, alongside Sander van der Holst (NL Sporter) and Jeff Reymond (PROVALE), former General Secretary of EU Athletes.